On Foster Youth Shadow Day, Rep. Sewell Hosts Birmingham Youth
Shadow day connects youth from foster system with Members of Congress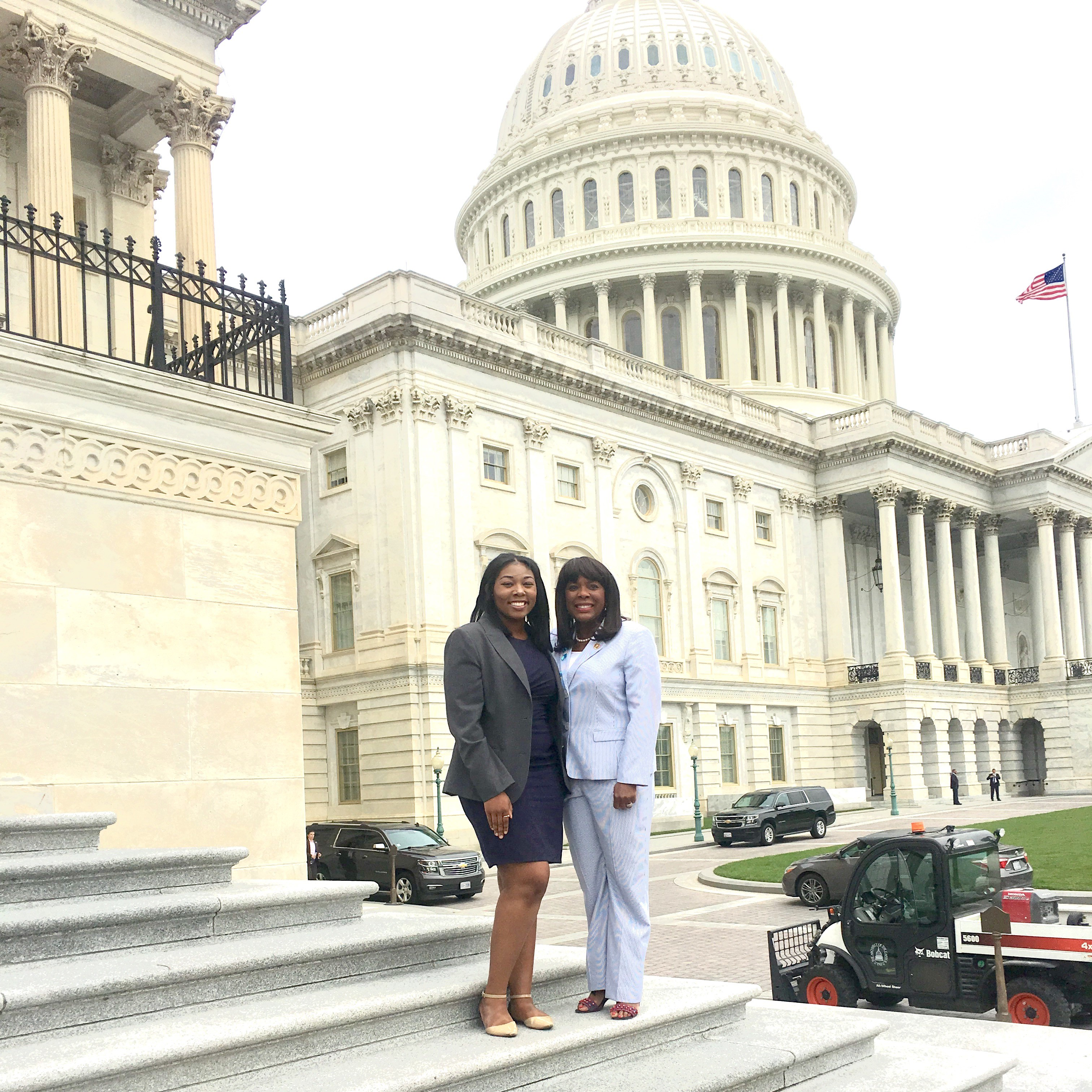 Washington, D.C. – On Wednesday, Congresswoman Terri Sewell (D-AL) participated in Foster Youth Shadow Day, hosting Khadejah Moore from Birmingham. The Congressional Foster Youth Shadow Program gives young people who have interacted with the foster care system the chance to follow a Member of Congress for the day, learning about representative government while sharing their understanding and experiences from foster care with Members.
"This Foster Care Month, I am recognizing the more than 400,000 children in our foster care system as well as the families, caregivers, and community organizations who work so hard to provide them with loving, stable homes," said Rep. Sewell. "Here in Congress, we must continue our work to strengthen the foster care system to ensure that it provides safety, permanency, and wellbeing for children in need. The young people visiting the Capitol this Wednesday were able to share an important perspective on how we can work to build a better foster care system that supports one of our nation's most vulnerable groups."
Khadejah Moore is from Birmingham, Alabama. She lived for five years in the foster care system. Through the help of her foster family, Khadejah was able to graduate high school in the top ten percent of her class with an advanced diploma. In May of 2017, Khadejah graduated cum laude from Alabama State University, an HBCU in Montgomery, Alabama.
Rep. Sewell is a member of the bipartisan Congressional Caucus on Foster Youth, which brings Members of Congress together to discuss the challenges facing foster youth and develop bipartisan policy initiatives. In 2016, Rep. Sewell hosted a child welfare listening tour in order to learn about issues facing foster youth in Alabama, including the impact of substance abuse on foster youth families, the court system, and how preventive services can help keep families together.
Rep. Sewell is also a cosponsor of the Family First Prevention Services Act (H.R. 258), a bill to strengthen families by providing evidence-based prevention services to reduce unnecessary foster care placements.
###
Rep. Terri A. Sewell (D-AL) is serving her fourth term representing Alabama's 7th Congressional district. She sits on the House Permanent Select Committee on Intelligence and was recently appointed to the powerful House Ways and Means Committee. Sewell is a Chief Deputy Whip and serves on the prestigious Steering and Policy Committee of the Democratic Caucus. She is also a member of the Congressional Black Caucus, and serves as Vice Chair of the Congressional Voting Rights Caucus, and Vice Chair of Outreach for the New Democrat Coalition.