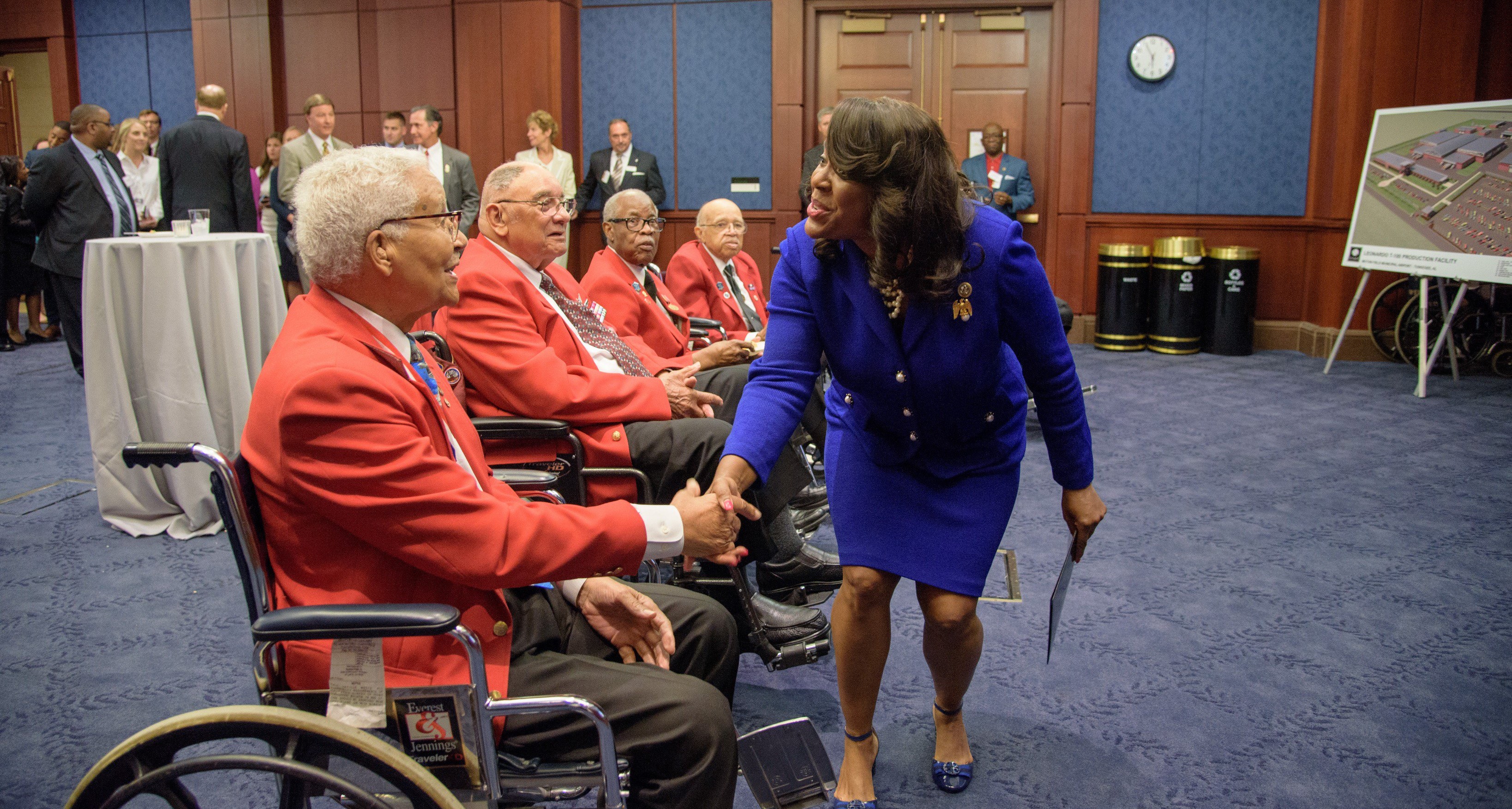 We must never forget the precious gift of freedom that is preserved because of the dedication and courage of our nation's veterans. We owe them an enormous debt of gratitude.
Since coming to Congress, I have made it a top priority to ensure that our veterans get the care and resources they have earned. I have hosted numerous veterans resource fairs to help our veterans find assistance with VA benefits, transportation resources, health screenings, housing options, mental health services, and more. I have also fought for bipartisan reforms to the Veterans Administration to increase transprency and expand access to care.
In the 117th Congress, I was proud to join House and Senate Democrats in passing the "Honoring our PACT Act," the largest expansion of veterans' health care benefits in three decades. This legisislation — which President Biden signed into law on August 10, 2022 — would expand VA health care and benefits for veterans exposed to burn pits and other toxic substances.
I will continue fighting for those who have bravely served our nation.
Check back in the coming week for updates concerning my work and views on the veterans.
For more information in the meantime, please contact my Washington, DC office.
I look forward to your feedback.
Thank you.
More on Veterans
July
2022
July
2021
September
2020
November
2017
October
2017
July
2017
May
2017
March
2017