Rep. Sewell Welcomes Doug Jones to U.S. Senate Following Swearing In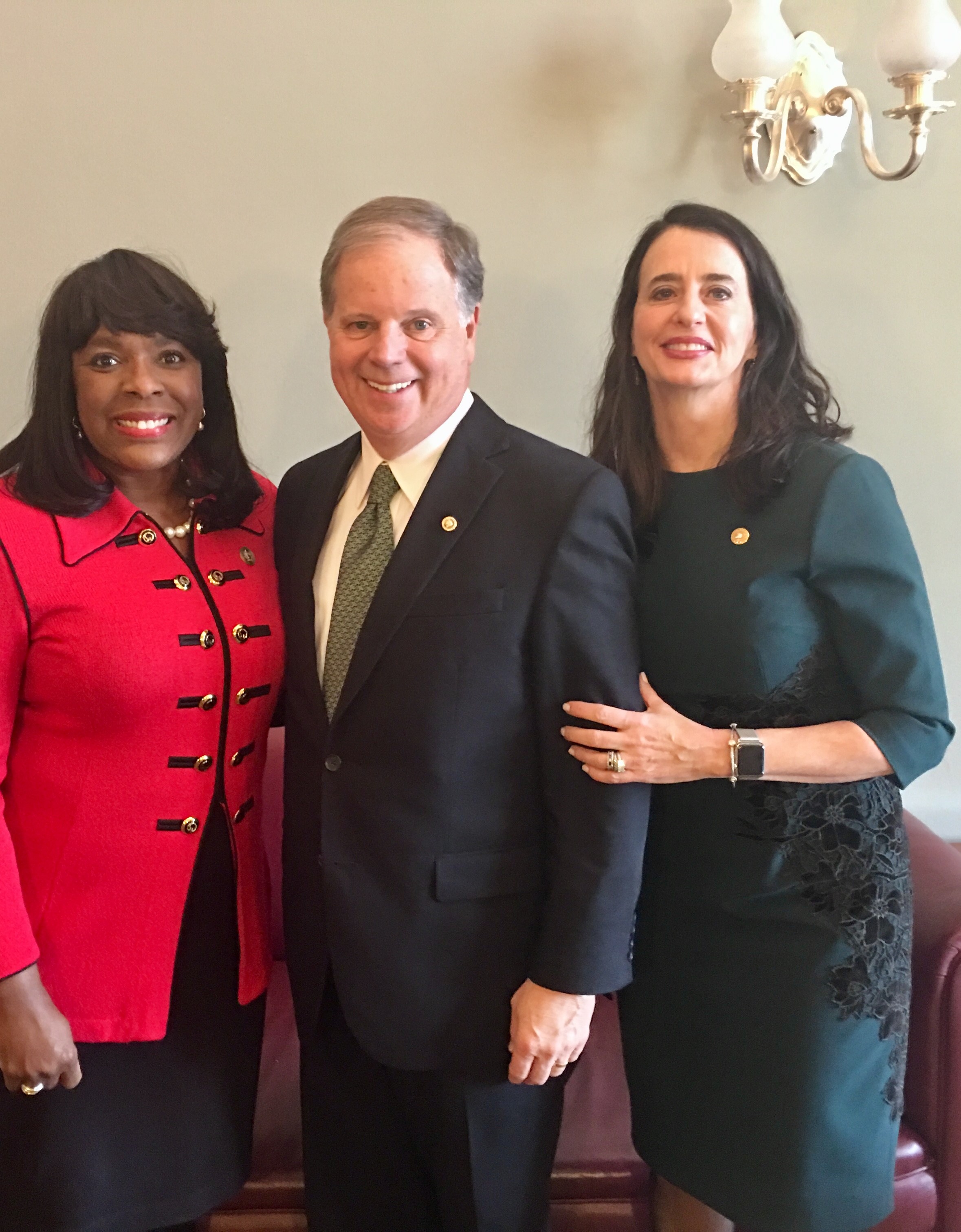 WASHINGTON, D.C. – On Wednesday, January 3, Senator Doug Jones (D-AL) was sworn into the United States Senate as Alabama's Freshman Senator. After winning Alabama's Dec. 12 special election, Jones became the first Democrat in Alabama to win a U.S. Senate seat in 25 years.
Congresswoman Terri A. Sewell (D-AL) releases the following statement:
"Sen. Doug Jones' swearing in today was a historic landmark for Alabama voters," said Rep. Terri Sewell. "I am thrilled to have a new partner in the Senate who is ready to tackle the challenges facing our state. As a former U.S. attorney, Sen. Jones brings to Congress his experience fighting for the most vulnerable among us. On issues ranging from healthcare to job creation to tax reform, I am confident that Sen. Jones will put the people of Alabama first."
"I know that Birmingham's own Dana Gresham is a strong choice to lead Sen. Jones' team as Chief of Staff. Gresham ably served the people of the 7th Congressional District as Chief of Staff for five years, and I look forward to working with him in his new role with Sen. Jones."
Rep. Sewell went to the Senate to watch the swearing in and to welcome Sen. Jones to the 115th Congress. Prior to Sen. Jones' swearing in, Rep. Sewell was the lone Democrat in Alabama's congressional delegation.
###
Rep. Terri A. Sewell (D-AL) is serving her fourth term representing Alabama's 7th Congressional district. She sits on the House Permanent Select Committee on Intelligence and was recently appointed to the powerful House Ways and Means Committee. Sewell is a Chief Deputy Whip and serves on the prestigious Steering and Policy Committee of the Democratic Caucus. She is also a member of the Congressional Black Caucus, and serves as Vice Chair of the Congressional Voting Rights Caucus, and Vice Chair of Outreach for the New Democrat Coalition.