Voting Rights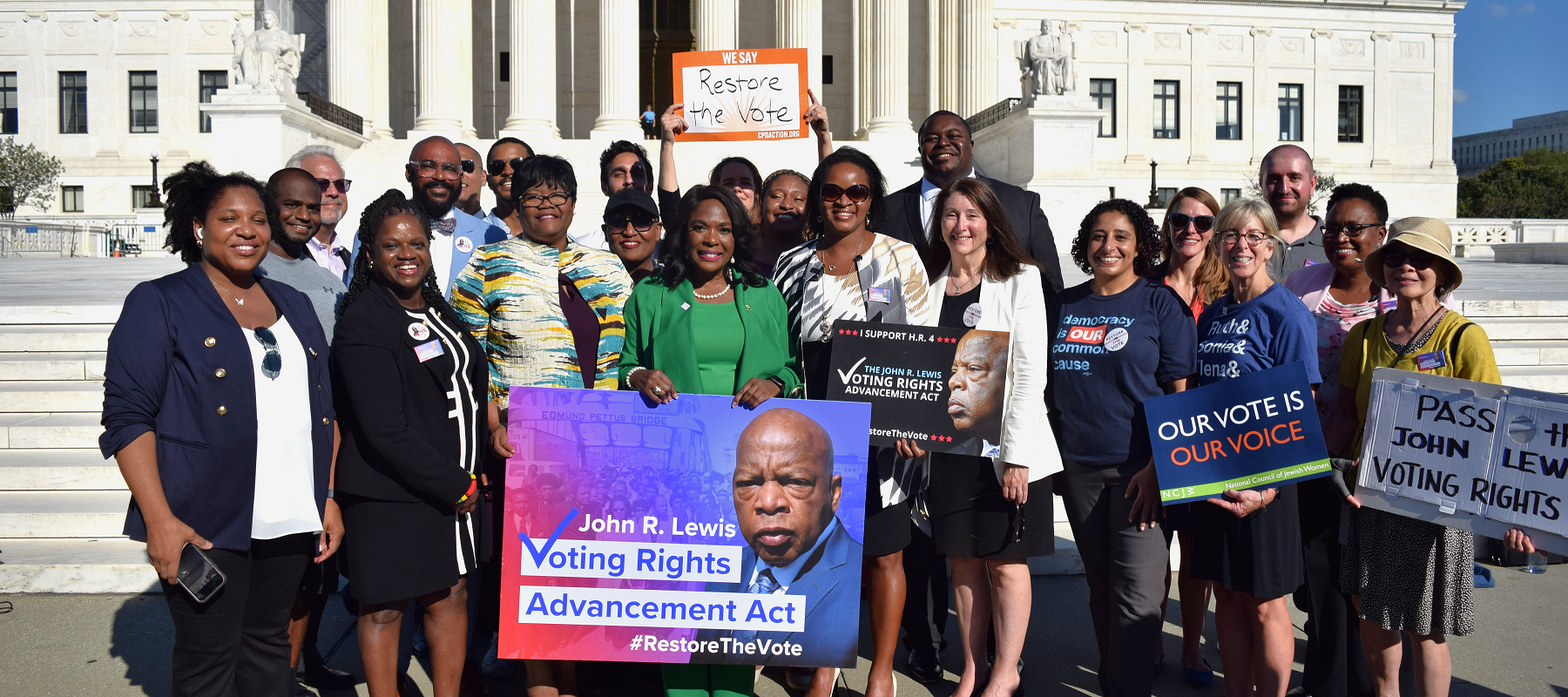 Generation of Americans — many here in Alabama's 7th Congressional Dsitrict — marched, fought, and even died for the equal right of all Americans to vote. In the words of John Lewis, "the vote is previous, almost sacred. Is the most fundamental non-violent tool we have in a democratic society."
Tragically, in 2013, the Supreme Court gutted the Voting Rights Act of 1965, unleashing a wave of new voting restrictions. Across the nation, extremists are targeting voters with laws that would close polling stations, purge voter rolls, impose strict I.D. requirements, and make it harder to Americans to register to vote.
One thing is clear, the fight for voting rights is as urgent today as it was decades ago.
As a daughter of Selma, I'm proud to be leading the fight for voting rights in Congress. My bill, the John R. Lewis Voting Rights Advancement Act, would restore the full protections of the Voting Rights Act fo 1965 and prevent states and localities with a history of voter discrimination from restricting voting access.
The John Lewis Voting Rights Advancement Act passed the House of Representatives in two previous Congresses. However, Senate Republicans continue to use the filibuster to block the bill. Nevertheless, I proudly reintroduced the bill in the 118th Congress on September 19, 2023.
Our democracy is strongest when every American can make their voice heard. I will never stop fighting to protect our sacred right to vote.
Check back in the coming week for updates concerning my work and views on voting rights. For more information in the meantime, please contact my Washington, DC office. I look forward to your feedback.
Thank you.
More on Voting Rights
November
2021
October
2021
September
2021
August
2021
July
2021
June
2021